$50 Restaurant.com Gift Certificate
Have a meal on us with this $50 Restaurant.com gift certificate! Restaurant.com is the nation's largest dining deals site, offering more than 50,000 deals at thousands of restaurants nationwide.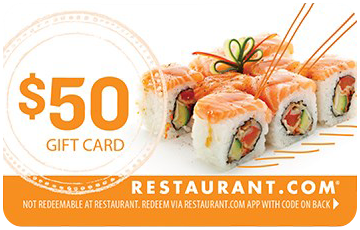 I was impressed by the team fixing my air conditioner when it was freezing and we had no one else to call! They came quickly and when i was really in need
Our roof just got finished and I can only say that I'm impressed with the way things have gone. Thank you for the excellent referral. It won't be long before we need a new air conditioning unit (ugh) so when the time comes you'll be hearing from me again!
Working with Trusted Home Professionals allowed me to quickly find the contractor I needed for my emergency repair. They were quick efficient and trustworthy. I would recommend to anyone!!